How To Fix Corrupt SD Card And Recover Data
SD card is the smallest and most cost-effective storage media. It can be used for store photos, videos, music, Android phones, tablets and digital cameras as well as other portable devices.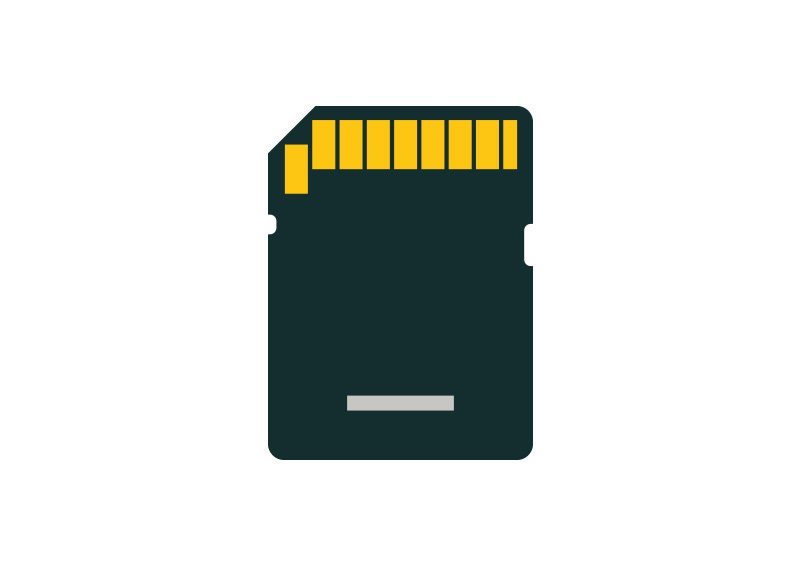 SD cards can be corrupted, formatted or accidentally deleted. This could lead to the loss of photos, videos, and other data. Memory cards are limited in their lifespan and can be corrupted or damaged after a period of time. In this article you will know how to fix corrupted SDHC, SDXC and micro SD card and the ways to recover data from SD card. These methods can be applied to SanDisk, Panasonic, Sony, Lexar, Olympus and all other types.
Common symptoms and signs of a corrupted SD Card
You are not able to read the SD card as it is not opening or showing any data. It is important to calmly handle this situation as it can lead to permanent data loss, makes SD card recovery difficult. If your SD card is corrupted, you won't be able to access any files. You may lose files; your SD card may not be recognized by your computer or it may become corrupted.
Checks, before fixingSD card corruption:
Are the connected devices functioning?
It is possible that your SD card is not corrupted. Sometimes, a SD card may not be recognized by a device due to driver or incompatibility issue. If this happens, connect your SD card with another computer or use a card reader.
Is your SD card write-protected?
If the SD card is write-protected, you won't have access to your photos, videos or other files. If still SD card is not accessible, then there might be a logical issue. These are the steps to repair corrupted SD cards and retrieve photos and videos.
How to repair corrupted SD card – Complete solutions
Fix 1: Disable the hidden files in a corrupt SD Card
The virus can hide photos, videos, and other media files from infected computers if you attach a SD card. Although the size of the SD card will appear the same, you won't see any data on it because its attributes have been changed to "hidden" or "read only". To recover hidden photos, videos from your SD card, follow the steps below:
Connect your SD card to the system
Open Windows Explorer
Click and Follow Tools -> Folder options
You can check out Show hidden files, folders and drives.
Uncheck Hide protected operating system.
Click OK.
You should now be able see all hidden files, photos, audio files, and folders on your memory card.
Fix 2: Use the chkdsk command for memory card errors
Use the memory card reader for connecting SD card to the computer. Follow the steps below for SD card error fixing using the chkdsk command.
Click the Start Select the option from Windows taskbar.
Below, search for your SD Card Devices (Note the drive letter that was assigned)
Click Start Option again. In the search box, type "cmd".
Right-click CMD and open as administrator.
Open a command window and type "chkdsk", followed by the drive letter for the SD card. Then, a colon or /f. (e.g., chkdsk E: /f)
Chkdsk will run a scan of your SD card to find any errors and attempt to repair the corrupted SD card.
Fix 3: If the SD card isn't detected by the PC, assign a new letter to the drive
Card reader is used to connect your SD card with the computer. If the system doesn't assign a drive letter, it won't read it. Sometimes, the reader might assign a drive letter to you, but then you will receive the message "Please insert your disk into drive E:", which indicates that the SD card is not being read. Fix this issue by following these methods –
Connect the SD card with your computer
Then, open the Run dialogue box using Windows+R key
Enter the code below Type compmgmt.msc
Then, select Disk Management
Right-click on the drive to which you wish to assign a letter
Select Change Drive Letter and Tracks
Click on change to open a dialog box.
You can check out following drive letter
Select the letter that you wish to send from the drop-down box. Click OK
Close the Computer Management window. Restart your computer. Your SD card should now be accessible.
Fix 4: Use the SD card repair solution provided by the manufacturer
Many SD card manufacturers, such as Samsung, Kingston, and SanDisk, offer solutions for corrupt storage media. Their tools can be used to repair corrupt SD cards or recover deleted photos, videos, etc. To download the tool, visit the manufacturer's site or contact customer support.
Fix 5: Format to fix corrupted SD cards
Formatting fixes most corruption issues, including file system problems. This allows you to reuse your SD cards. This method can be used to recover corrupted SD cards. Follow the steps below to format SD cards on your computer.
Connect your SD card to your PC.
Double-click My Computer/This PC
Windows Explorer can be opened.
Right-click your SD card and select format. This will open the Format window.
Click file system box. There are three options available: NTFS (FAT32), exFAT. You can choose the preferred one.
Click Start.
Formatting software can repair corrupt SD cards and make them usable. However, formatting will delete all of your videos and photos. But with the help of Professional SD card recovery software you can recover formatted SD cards.
Tips to protect your SD card and camera
When viewing or saving data to an SD card, don't take it out.
During file transfer, don't take SD card out of camera.
Low battery is not recommended for taking pictures or videos.
Multiple small-capacity SD cards are better than one with large capacity.
Protect SD cards against extreme temperatures, dirt, and water.
Make sure to use SD cards from well-respected brands.
Use different SD cards in different devices.
When saving, always leave some space on your card.
Make sure you have a high-quality card reader.
Before using the SD card again, reformat it.
Conclusion:
Data loss is not the main concern when it comes to SD card corruption. However, corrupted data can appear as lost, but they are still recoverable. You can restore your photos, videos, and audio files with the help of a photo recovery software as long as your SD card is not physically damaged, recognized by the computer, and the data is not overwritten.