THE KEY CONSIDERATIONS FOR BUYING AN OFFICE PRINTER
Wouldn't it be wonderful to work in a paperless environment? Regrettably, whether or not you prefer holding a piece of paper in your hand, there are still times when you must print documents, such as those that are legally needed. Printers appear to many small businesses to be the same. However, if you don't think it through properly, choosing your printer could be a choice that results in irritation, unnecessary costs, and decreased productivity. We'll simplify it by emphasizing the printer features you should consider before purchasing.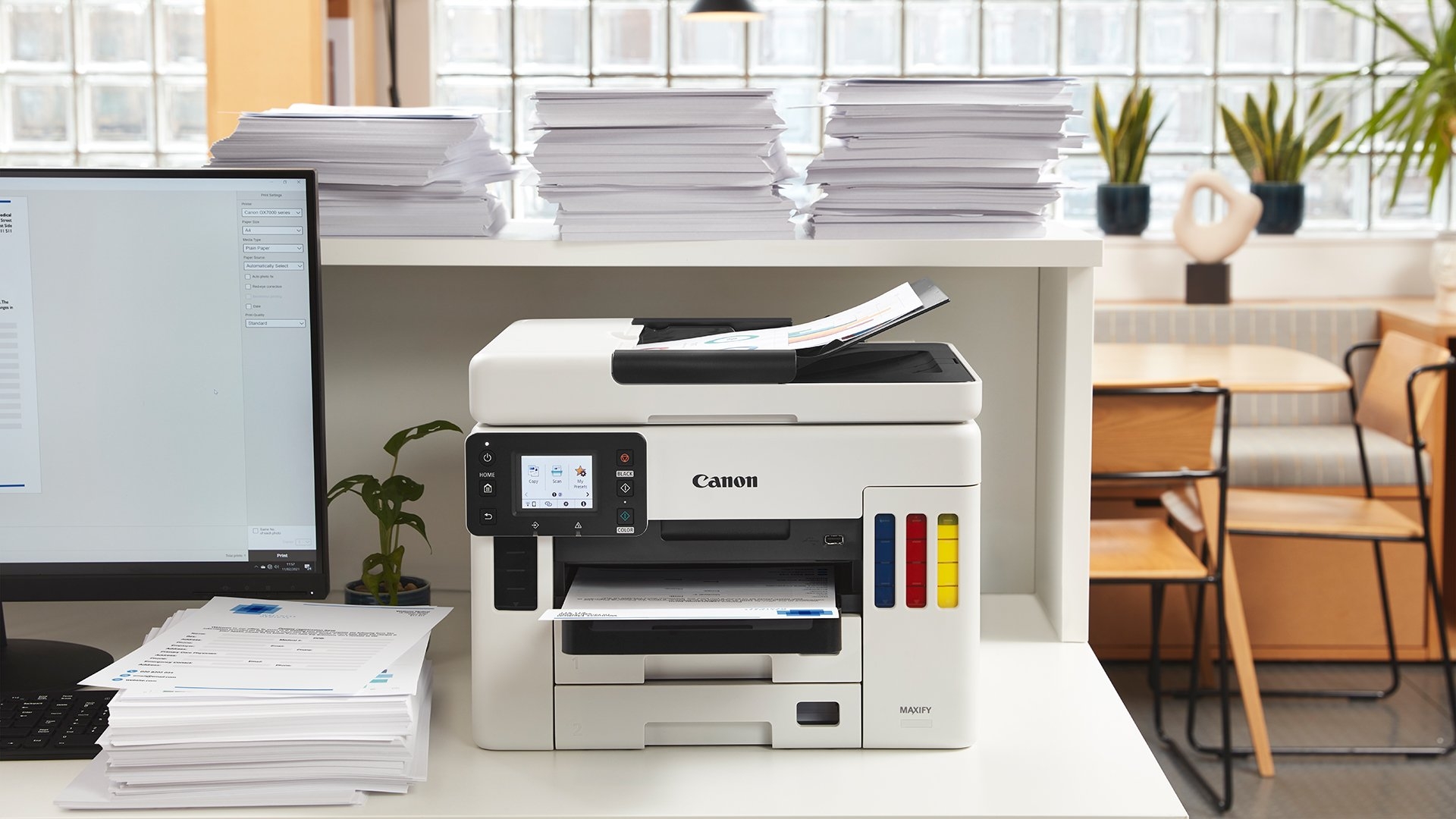 How many features are you looking for?
Some businesses are content with a printer and copier, while others might prefer an all-in-one printer that can print, fax, scan, and copy. Look through to discover what your office frequently employs and what kind of equipment is already in place. For instance, you generally don't need a scanner if you already have a printer.
Laser or inkjet
Consider an inkjet vs. laser printer when assessing your office printing needs. Even though there isn't a huge price difference, the type of ink you wish to use will determine your choice.Think about your image quality needs. Are you a writing firm that only needs to print text, or are you a design firm that needs to print in high quality to show their clients rough drafts of work? It would be unfortunate to need high-quality photographs but have a poor-quality printer. Also, choose the toners and ink cartridges that are appropriate for you based on your budget.
Printing materials
Depending on the paper form you wish to utilize, you must buy particular printers for the job. Unlike plain white paper, a different printer is required for printing mostly on cardstock and photo paper. Don't forget to consider the desired paper sizes. Don't get a visibly inadequate printer if you need to print on bigger sheets of paper.
Connectivity
You must connect the printer to your desktop, laptop, or phone to print digital materials. Do you worry about wireless connections, or are you completely uninterested? Would a standard computer connection suffice, or do you like to print from your mobile device?Consider the kind of connectivity that the printer enables before purchasing.
Printing speed
Consider how much paper you plan to print. The more you require, the more likely you desire a speedier printer.
Office needs
If you mainly conduct business when traveling with a laptop, think about getting a portable printer. Otherwise, you can easily invest in a larger one if you have some spare space.
Other operating expenses
Consider the type of cartridges you want to utilize in addition to ink cartridges. Although purchasing refillable cartridges could result in some financial savings, letting the ink run out entirely could harm your printer. Additionally, consider the printer's energy efficiency and the cost involved if it malfunctions.
Conclusion
First, assess your office printing needs before heading to the market for a new printer. That will enable you to choose the right one for your needs.