Clayton Bigsby & His Interesting Story
Today in this guide, I am going to tell you about Clayton Bigsby. Many people are not aware of Clayton Bigsby and his story and will have this question on their mind who is Clayton Bigsby? Firstly, Clayton Bigsby is a fictional character. This character of Clayton Bigsby is created and portrayed by comedian Dave Chapelle.
So, let me tell you the story of Clayton Bigsby. Clayton Bigsby is a blind black man. But he mistakenly believes that he is a white man. This thinking makes him hold a bigoted attitude towards his own race or community of black people. So, now you know who Clayton Bigsby is based on.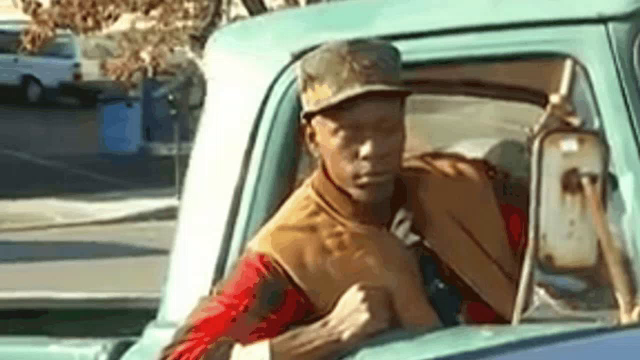 Now, let's discuss Clayton Bigsby further. On 22nd January 2003, Clayton Bigsby, for the very first time, appeared in a sketch. On the debut episode of comedy central Chappelle show. As a satirical PBS front-line report, the sketch is styled in such a fashion.
The saddest part of this entire story is that he is unaware of his true identity. And Clayton Bigsby does profane tirades against the black people throughout the sketch. In one of the important scenes, Bigsby speaks to an audience of white supremacists while donned in kukluxklan robes. Then, the attendee requests, and he removes his hood.
Based on the Story of Dave's Grandfather
Then, the audience is shocked at Clayton Bigsby's white power because he is actually black. And in the show, Clayton Bigsby even goes to divorce his wife, who is just 19 years, only because she loved him as a black man. According to the Chappelle show, co-creator Clayton Bigsby was loosely based on Dave Chappelle's grandfather, who was mixed-race and faced racial discrimination in the 1960s. Also, his grandfather was a blind man. Plus, the controversial 2 part sketch of Clayton Bigsby has received criticism and acclaim for its shaking and ironic portrayal of overt racism and bigotry.
The blindness of Racism
There are many magazines and news in which the character In Dave Chappelle Clayton Bigsby was lauded for bringing stereotypes and harsh realities of culture to the mainstream and as a commentary on the absurdity – i.e., the literal and the figurative blindness of racism. On the other hand, Chappelle said that he had been accused of setting black people back with a comedy sketch. So, what do you think about this? Who uses Clayton Bigsby? '
GIF & Meme
The Clayton Bigsby is used in allusion or discussion of the character, sketch, and the show. Clayton Bigsby is sometimes used as a derogatory nickname for self-hating people. There are many GIFs also on the same, which you can find online, i.e., Clayton Bigsby gif. You will find plenty of GIFs and in many different styles and types, which are very interesting. There is also the Clayton Bigsby meme which you can find online and use it. Most of the children use these kinds of GIFs and memes to tease their chums and mates. You can also use the same.
Popcopy& Clayton Bigsby
Many people want to know more about Clayton Bigsby, like who was the anchor of Claytonbigsby? And what more is there in the story etc. So, in this guide, I am going to tell you everything. Let's check what Popcopy& Clayton Bigsby is. It is the first show of the series. And sketches include a training film for employees of PopCopy. The directors of the film are Andre Allen, Rusty Cundieff. The writers of the film are Neal Brennan (creator) Neal Brennan. And the stars are Dave Chappelle, William Bogert, Erin Keefer, and few others.
Dave Chappelle
Before I tell you what episode of the Chappelle show is Clayton Bigsby, let me tell you something about Dave Chappelle. Hopefully, till now, you must have got an idea of who Clayton Bigsby is, and you must have also got to know about Dave Chappelle Clayton Bigsby. Dave Chappelle's career started while he was in high school at Duke Ellington School of the Arts in Washington, DC, where he studied theatre arts.
At the age of 14, he began performing stand-up comedy in nightclubs. Shortly after graduation, he moved to New York City, where he quickly established himself as a major young talent. At the age of 19, Chappelle made his film debut in Robin Hood: Men in Tights (1993). Chappelle then starred in the short-lived sitcom, Buddies (1996) and had a featured role in The Nutty Professor (1996).
Chappelle Show 2003
Dave Chappelle is an American comedian, actor, producer, and writer. Dave Signed a $20 Million deal with Netflix. He also won an Emmy award in 2017 for his guest appearance on Saturday Night Live. Dave won a Grammy award in 2018 for his Netflix Series, the Age of Spin & Deep in the Heart of Texas. Chappelle is better known for his iconic and acclaimed satirical comedy sketch series Chappelle's Show (2003), i.e., Clayton Bigsby. Chappelle was called the "comic genius of America" by Esquire in 2006 and "the best" by a Billboard writer in 2013.
Personal Quotes on the Chappelle Show
The personal quotes Quoted by Dave Chappelle Clayton Bigsbyare on Chappelle's Show (2003)] I have to say, it was by far the best experience I ever had working in television. When you hear me say, like, 'I quit' and all this stuff, I mean, that was literally just like the tension and the dramatic situation of creating something.
And the network executives have their responsibilities, and I have my responsibilities, so this is a natural tension of these relationships. By far, it was better than any situation I ever had on corporate television. On Chappelle's Show (2003)], i.e., Clayton Bigsby It was like taking somebody on tour through a young black man's subconscious, and I don't think America has been there. So in a way, it was kind of like reality TV.
Now that you know about Who Clayton Bigsby is? And what is his story? Hopefully, you like it. It is one of the most liked ones, though it has received criticism also.