Young Painters in Amsterdam, a modern perspective
Amsterdam is an international destination for exquisite artwork and inspirations for the contemporary market. The best thing about the Netherlands is that it supports and promotes its artists in various high-attendance events such as the Art Rotterdam Week. In such events, artists get to sell and display their work through fairs and exhibitions. Generally, the success can be attributed to the emerging young talents, who are skillful and subscribe to the modern urban lifestyle.
It is good that young talents are rising to take charge of their future. For instance, Maximilian Lang-Orsini is already doing a great job in gaming blogs to inspire other youth. Online gaming will soon turn into a full-time venture as eSports is increasingly becoming popular in the mainstream. Nevertheless, who are the young painters in Amsterdam who are inclined to a modern perspective? Well, they include but aren't limited to the following: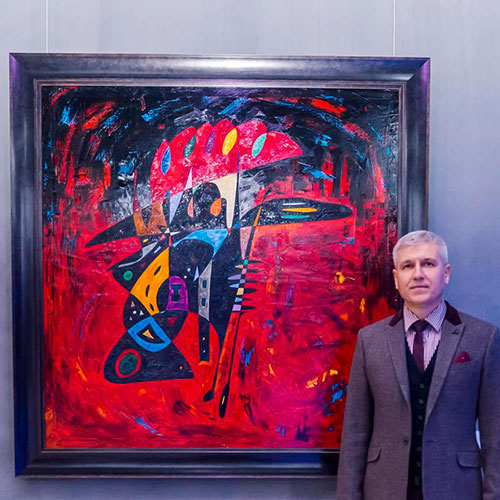 Keetje Mans is trying to bridge the gap and understanding of modern transcendence and a passing culture. Her main reference is pop culture and the beautiful Dutch topography, immersed in striking colors. Keetje Mans is quite successful in the industry and has exhibited her work in notable fairs at the Bonnefantenmuseum and Galerie Cookie Snoei museums. She has exhibited in international galleries and art collections.
The first art paints in human history drew inspiration from the immediate environment surrounding the artists. Well, Evi Vingerling is a great painter when it comes to putting her thoughts regarding what's around her in a simple painting. Evi's paints aim at challenging the viewer's preconceived idea of the ordinary surrounding. Evi Vingerling has exhibited at both local and international fairs in the company of other reputable Dutch painters.
Jonathan van Doornum is among the few lucky uprising talents which have benefited from the Mondriaan Fund to promote and exhibit his work in international arenas. Mondriaan Fund is a publicly-funded grant that aims at promoting Dutch artwork. Jonathan van Doornum is a graduate of ArtEZ Institute of the Arts in Zwolle and specializes in architectural and sculpture design paints. He also performs well in classical paintings.
Lastly, you might also be interested in finding out more about Frederique Jonker, who specialized in painting typical consumer objects on a large scale in canvas. Frederique Jonker is a graduate of the coveted Hogeschool voor de Kunsten in Utrecht, where she learned the commercial side of her talent. Frederique draws her paintings on installations and sculptures before displaying them on Canvas. Her work is already gaining mainstream popularity in the advertising sectors, with more brands looking to be part of the world she creates for consumers. Frederique's paintings are plainly irresistible and will immerse any consumer into the product's world of imagination. Her notable achievement in the industry includes the Dutch Royal Award for Modern Painting nomination back in 2014.
The above youngsters are redefining the painting landscape in Amsterdam. It is just a matter of time before their international exhibitions yield permanent and well-paying brand ambassadorial gigs. However, most painters prefer freelancing.